About Cherrille Appraisals
Residential Appraisal Services and Advice
Since 2006, Matt Cherrille has been dedicated to providing professional residential real estate appraisal and consulting services in the Okanagan.
All of Matt's work is undertaken with integrity, honesty, conviction.
At Cherrille Appraisals, all assignments are accepted on confidential terms and are completed in a competent, timely, and professional manner.
Real Estate Services
Some examples of the services we provide:
 Home appraisals – market value appraisals for mortgage and re-finance purposes
New construction appraisals from blueprints including progress inspections
Valuations for estate, tax, and matrimonial property settlement purposes
Market rent valuations
Why Use Our Services?
Some of the benefits of using our residential appraisal services:
 High-quality work that you can rely on
Quick turn-around times
Whenever possible, we strive to have your report delivered to you within 24 to 48 hours!
No charge for initial letters of consent*
*Note: Fee charged for additional users
About The Owner
Matt Cherrille CRA, P. APP.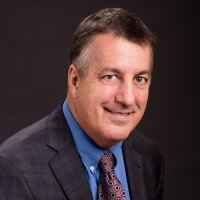 Practical Experience
Fee Appraiser- Cherrille Appraisals 
Kelowna, B.C.
Sole proprietorship since June, 2017
Fee Appraiser- North Country Appraisals 
Kelowna, BC
April 2007 to June 30, 2017
Completed thousands of residential appraisals in the Central, North, and South Okanagan for various clients, including financial institutions, mortgage brokers, lawyers, insurance companies, accountants, and private property owners
Fee Appraiser – Pinnacle Appraisers
Kelowna, BC
August 1, 2006 to December 31, 2006
Memberships and Affiliations
Appraisal Institute of Canada
CRA, P. App. Designated Member
Certificates, Diplomas
Appraisal Institute of Canada – CRA, P. App. Designation
Marshall & Swift 
Building Cost Trained Appraiser
Broadcast Journalism 
Columbia Academy of Radio & Television
Contact Us Today
We're ready to answer your residential appraisal and real estate consulting needs.
Contact Cherrille Appraisals: